Welcome to Savannah Cats For Sale cattery website
Our cattery is open to complete care, housing, and breeding F1 savannah to F4 savannah kittens. We have Savannah Kittens For Sale. We cater to individuals and families who wish to breed savannah kittens or keep them as pets. You don't need to waste time searching for 'savannah cats for sale near me' when we already have you covered. 
Reliable and Ready to Assist
We offer quality advice, care services, and assistance to cat owners who are just starting, beginning their cat-loving journey, and others who have cats as pets already. As one of the best savannah cat breeder, our services range from offering savannah kittens for sale to equipping cat owners with all the information needed to successfully transition the kittens into a new home, get them settled in, and help maintain a healthy cat lifestyle.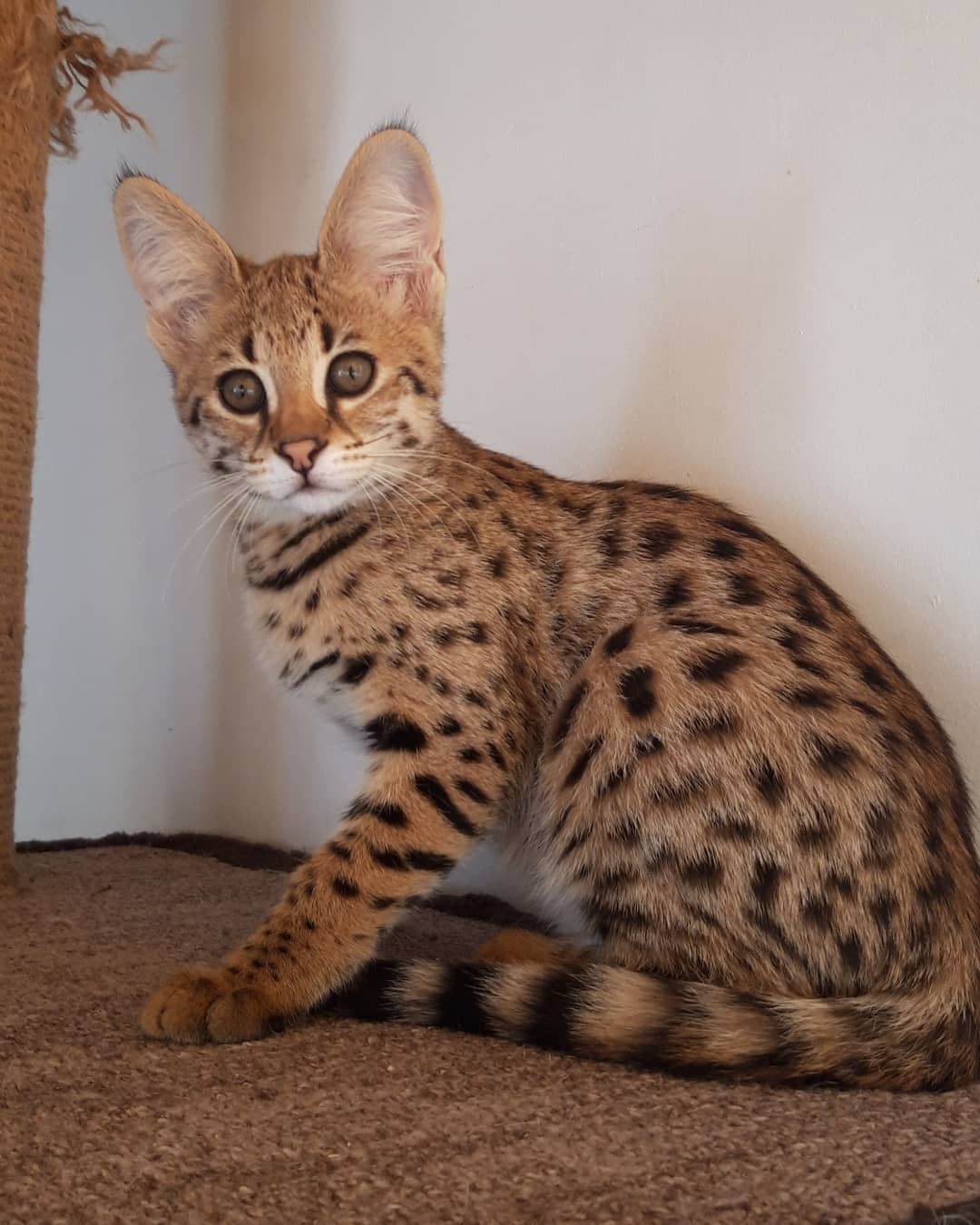 Alexia
Age:.10 Weeks
Gender:.Female
Filial Generation:.F2
Selling As:.Pet Only
Status:.Available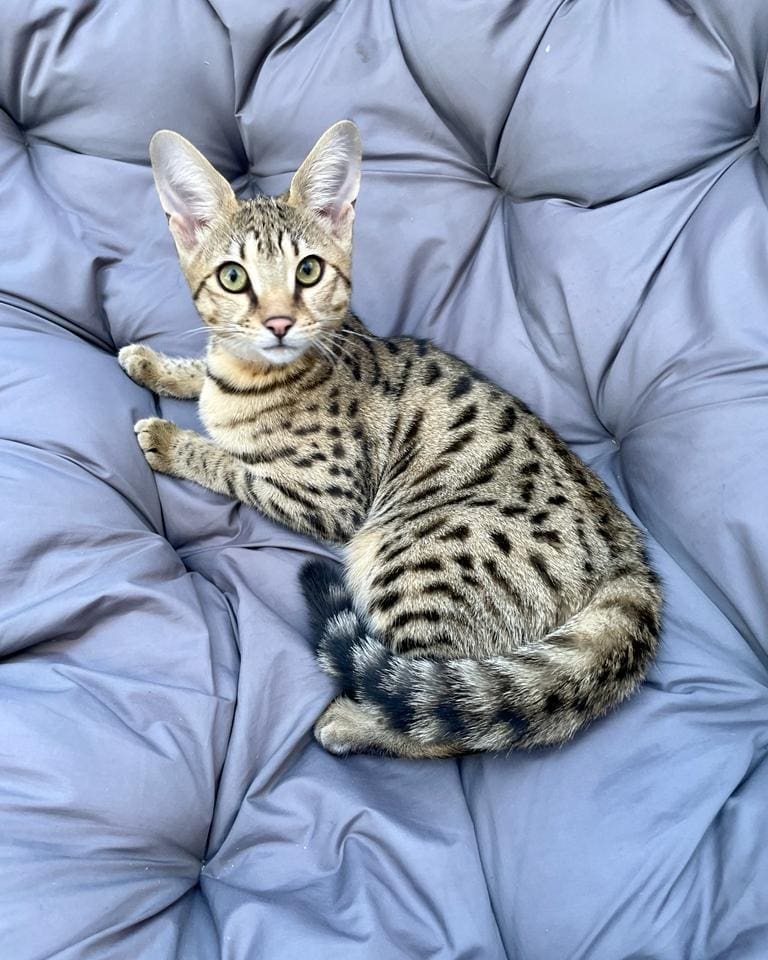 Wizkee
Age:.14 Weeks
Gender:. Male
Filial Generation:.F4
Selling As:. Pet Only
Status:. Sold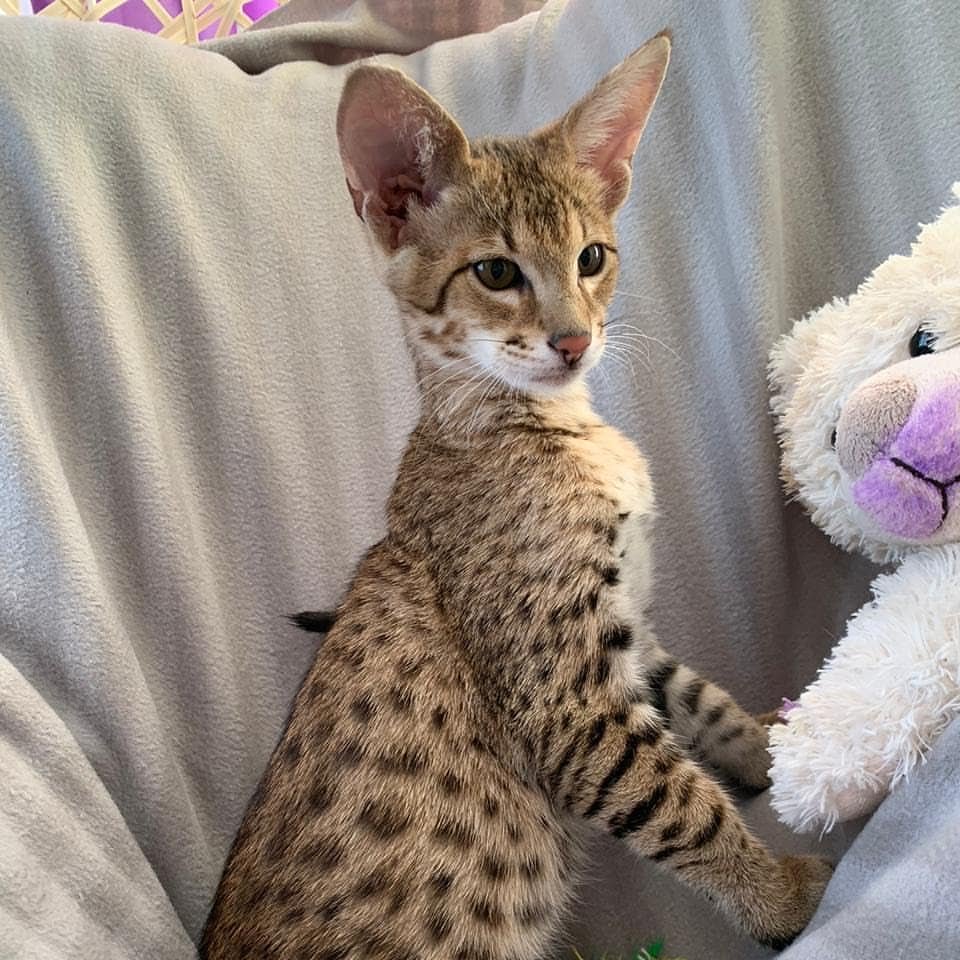 Groop
Age:.10 Weeks
Gender:.Male
Filial Generation:.F2
Selling As:.Pet Only
Status:.Available
We also care for savannah cats and kittens when their parents are aware on a trip, giving them enough love and care till their owners come home. So, you don't have to worry about your cat growing restless in your absence.
The rooms in our cattery have thermostat-controlled heaters to keep the temperature warm, friendly, and cozy for indoor cats, and we have many activities to keep outdoor cats engaged and lively. So, if the savannah kitten you want to buy stays indoors with you or goes on walks and enjoys the outdoors, you can be sure that we have you covered. Our cattery surroundings, litter trays, and other cat comfort utensils are cleaned, maintained, checked, and changed regularly to prevent germs and get rid of unwanted smells.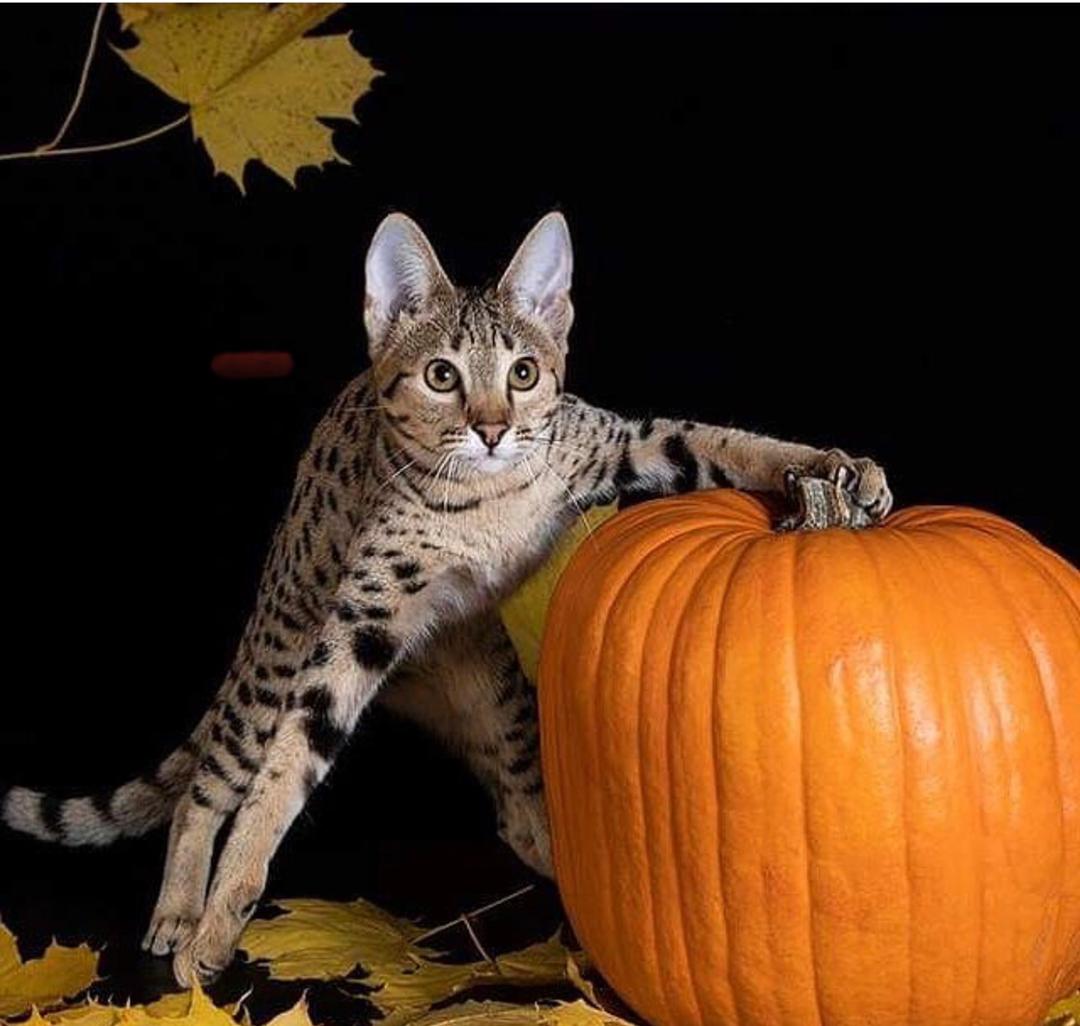 One thing we emphasize as passionate savannah kittens breeders is security. Our cats are safe at all times- with double doors and an additional security system protecting the cattery premises- and we do not affiliate with dubious third parties. We conduct thorough background checks before giving them vaccines to ensure that they remain healthy at all times. Cats and kittens that get sick are separated from the others until it is safe for them to return without the risk of other cats contracting the disease.             
Contact Us Looking for professional savannah cats breeder near you? We have the best selection of F1 savannah kittens for sale- housed in our clean, safe, and comfortable cattery. Reach out to us through the following medium- Freya
I live alone and have always wanted to adopt a pet. When I first saw the picture of an F1 savannah kitten online, I was smitten. I was a little skeptical because of the price, but Savannah Kittens walked me through buying my first pet, and I'm happy to say that Pearl is the absolute joy I didn't know I needed. John. M 
@username
My wife and I had a savannah cat years ago, but when we moved, we couldn't take her with us. We moved again and decided to get another. Despite having enough experience, we learned a lot from Savannah Kittens on how to take care of our cat. Maeve
@username
Gene had his shots last week, and as you told us, he was fine! My partner and I were really worried about his health. We're glad we bought our baby from professionals willing to walk you through- from home transitioning to feeding, sleeping, and other little questions we had as new cat parents. Definitely getting another savannah kitten to keep Gene company!